Strainful Train left the EU for the first time. We felt properly prepared, our vaccinations were up to date, we had plenty of fresh water in the mothership and we had Benni, an ex-Yugoslav with exceptional survival skills with us.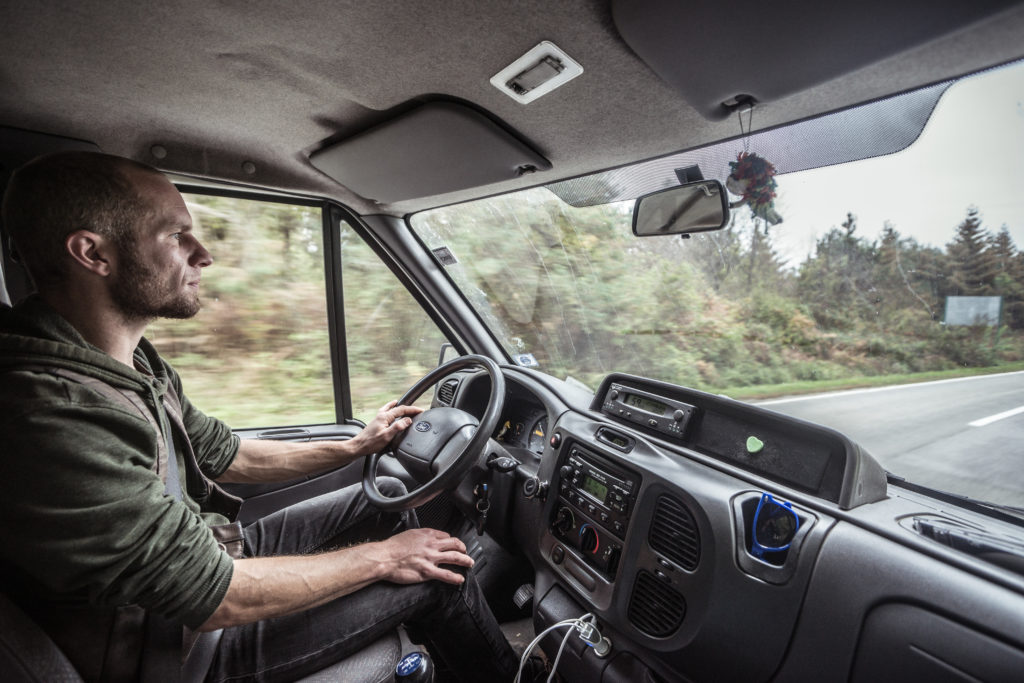 But when the border patrol scrutinized us grimly and lifted the barrier to the wasteland the media already warned us about, we were sobered. Everything was the same, just the Burek tasted better. And the people were extremely welcoming.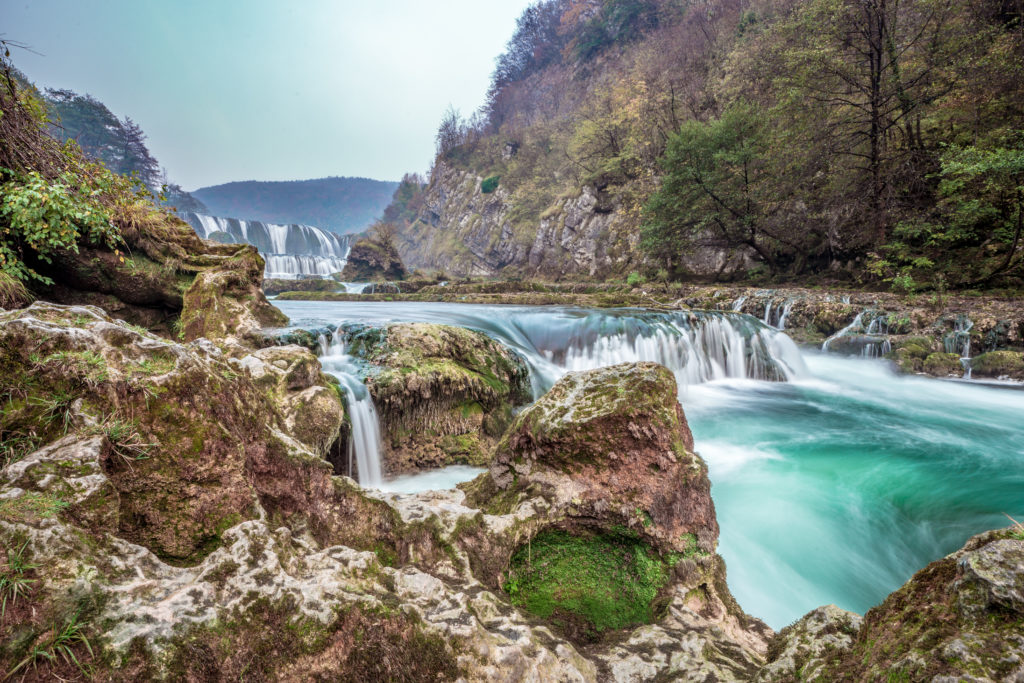 When we made recreational stop at the Una national park, a local called Suad invited us to stay in his yard. His English vocabulary only contained two and a half words, but he managed to inform us about his whole family, the current political situation, the water quality in the national park and shared a few cooking recipes and his home distilled schnapps with us.
We moved on, through astonishingly beautiful valleys, forests and Balkan style beehive cities and ended up in the incredible Mostar.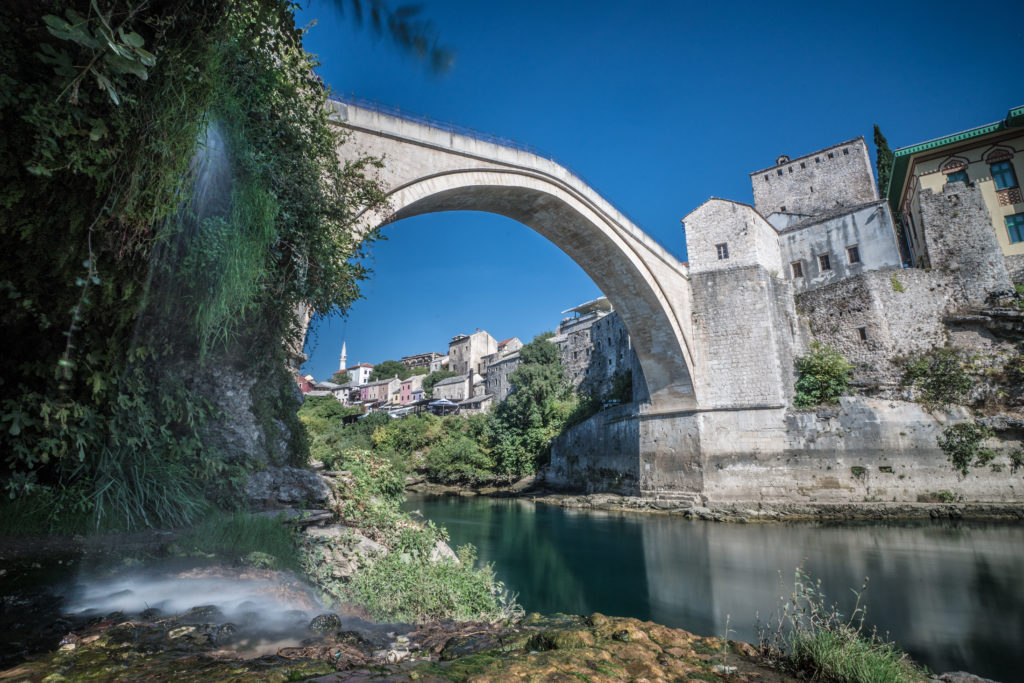 You barely will find a more picturesque place, even though everything is covered with bullet holes and marks of explosions. Hendrik used this scenery to make an hours long photo shoot with our rough and natural band model Benni, I'll ask him to put some of his master works here. We played a booked out late night gig in the coco loco, a hip pub with an incredibly nice owner, who even organized a cozy soviet style flat for us.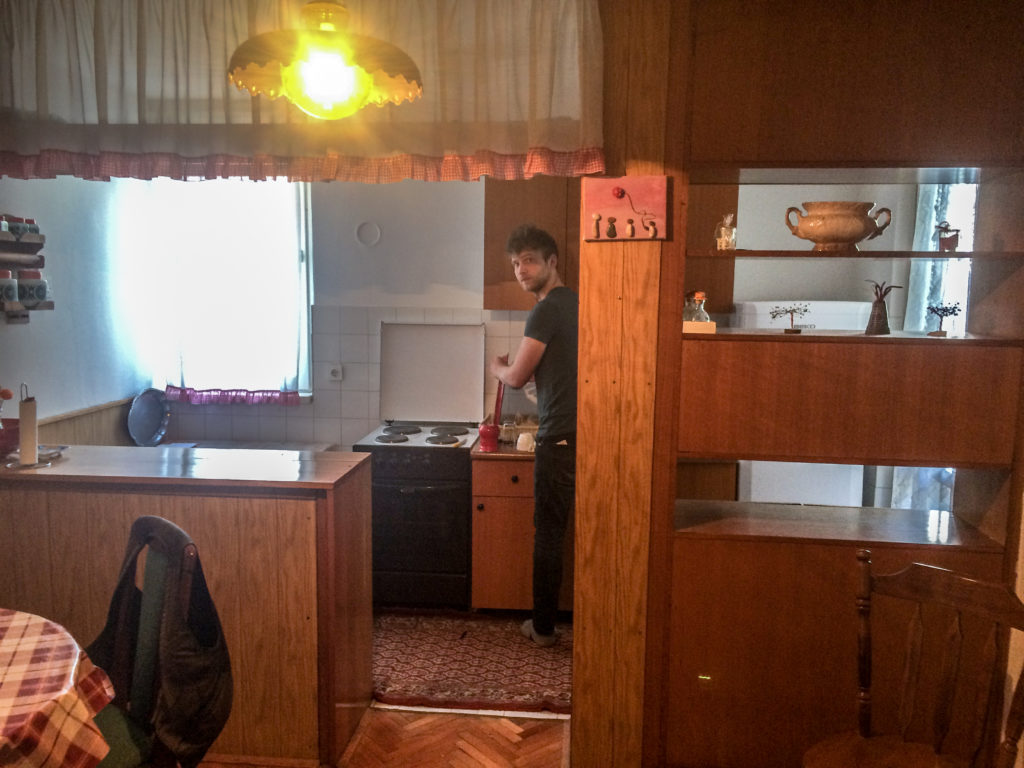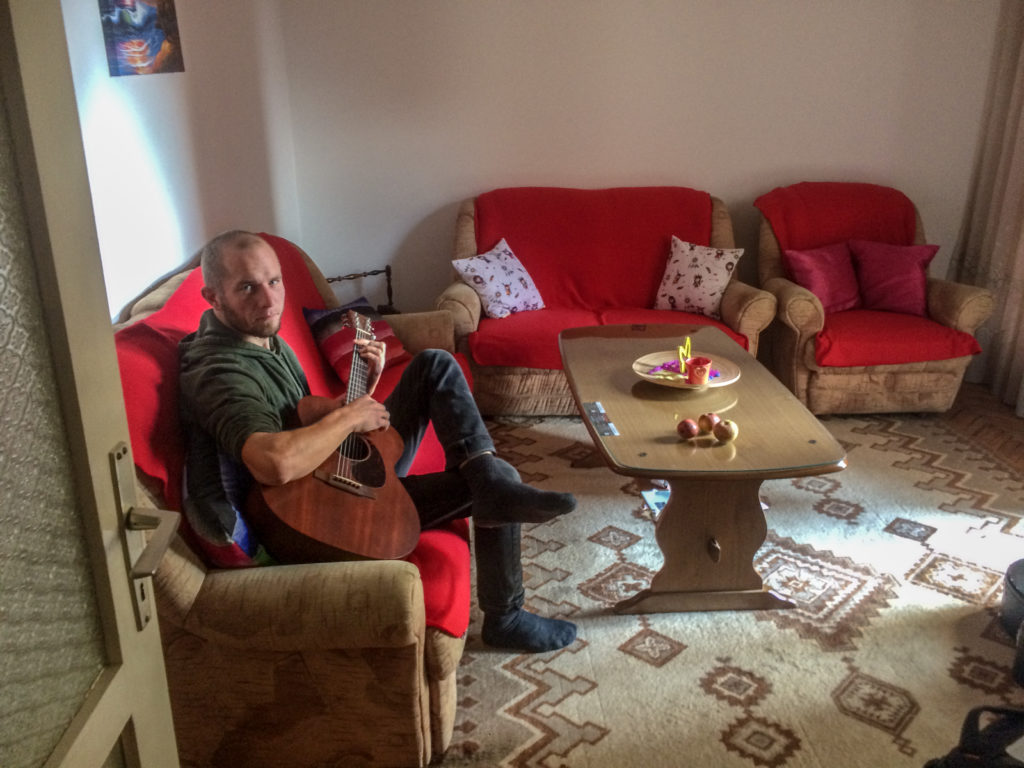 So, well rested and refilled with Burek, we hit the road again, to leave this overwhelming country, there were still some gigs in Croatia ahead of us.
When you have never driven down the Dalmatian coastline of Croatia, then stop reading right now, grab your jacket and your car keys and get going! The drool was already drying at our chins, since we were not able to close our mouths in awe. This was the place, where our prophet Benni spent three months of his life to bring joy to the people and repair wooden boats. Our host for the next concert in Makarska, Igor, was a chilled dude and seemed to be the godfather of the whole town.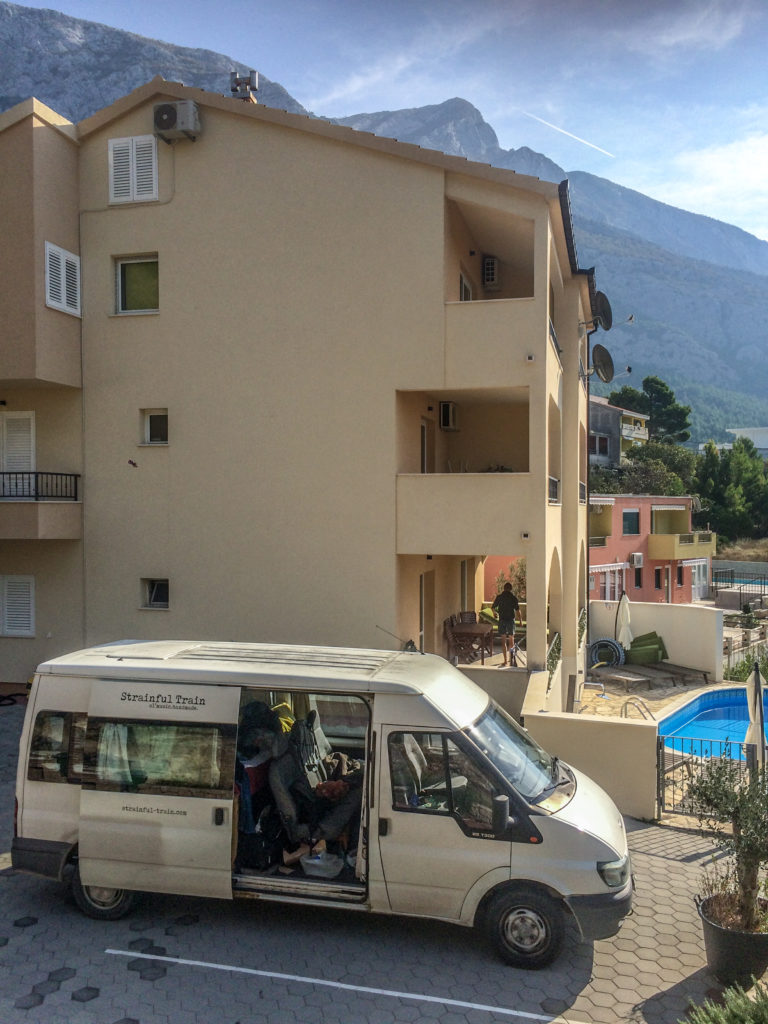 It was the first time, when Benni
was able to drop his daddy role for the band for once, since Igor had this role now. We walked under his protection, were fed like aristocrats, were served the finest craft beer and 24 years old rum and lived in his sea view villa at the hillside. Even though we wished to stay forever, we had to move on to our final station of the tour, the small harbor town Omiš.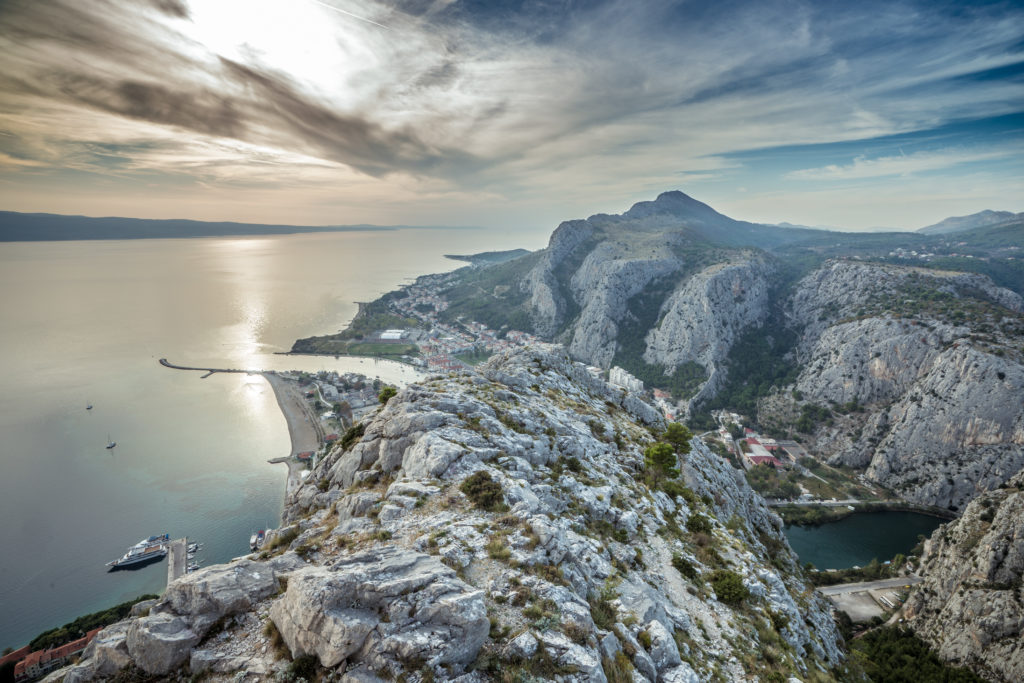 The LIX is a local bar there, where Benni already wasted way to many nights during his prophetic stay. It had an alternative appeal and the nicest guests of the whole coast, everyone of them seemed to be bartending in the LIX now and then. We really see these people as friends now, the gig there was awesome and had the flair of a football game. Many hugs, a swim in the Adria and some mountain treks later, we sit in our mothership again. With empty pockets but many new adventure stories to tell, we head back to Germany. And the lust for the next Strainful Train Quest already arises, stay tuned!