Ireland is truly inspiring. Everybody we met since we set over is so ambitiously enjoying life, that things like writing a blog seem irrelevant when you could also have a good pint. Already on the ferry Hendrik insisted to bring ourselves in the proper mood with some irish coffe. Honestly, the worst invention since beer in plastic bottles.
After we thankfully paid the 10 euro toll for 70 meters of tunnel, we headed straight for our first gig in Newbridge, fueled by Benni's time-is-money attitude. The McDonnel's Bar advertised us on facebook as the "must see" event of the week in town. We got treated like rockstars and even had to sign CDs. (To lil' harry, may you live your live healthier than ours). The generous Lucy offered her couch and shower for the night. In return we tried to convince her of the qualities of 'Berliner Luft'. Until four in the morning. Without successs, I assume. Thanks for everything! And also thanks to our new friend Deirdre for the educational trip into the peat bogs of Newbridge.
Next stop was the Emigrant Pub in Athy. The people of Newbridge warned us about this shady and dangerous town. But we already learned not to take everything literally what Irish people say about other Irish people. The folks there were welcoming, the set was rewarded with a bottle of Jameson and benelovent facebook comments.
As much fun it is to play in a pub every night, it also can get monotonous. Therefore we embraced the little experiment last Friday. In Portlaoise we had a cooperation project with Music Generation. Our job: a recording session with the local newcomers, the J J Jammers. A group of 6 exceptional talents in the age of 8 to 15. We were able to prove some pedagogic skills but miserably failed in the knowledge of recent pop culture. 21 Pilots? Never heard of them. Nevertheless a great experience, our gratitude goes to our friend Rosa for making this possible and for making us this incredible cream dessert. And also thanks to Denise for the little day trip. We are really looking forward to the recording session with you!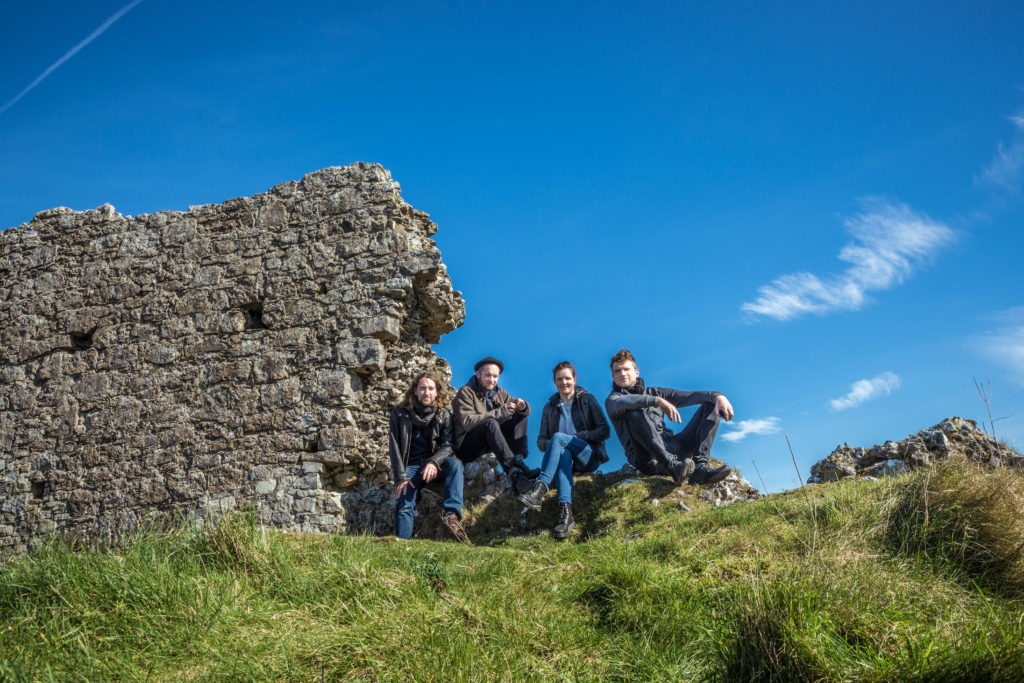 It was time to move on further to the west, where the fields are even greener and the pubs even cosier. We stopped by at the eco village of Clouhjordan for a little pop up gig for the lovely people in the Marco Polo art cafe. To speed things up, I won't go into details of the second concert that day, our worst perceived gig yet at Philly Ryan's in Nenagh. Thanks, though, to Tom the landlord, one of the coolest lads in existence. A day later we had a great session with our buddy Brian at a remote Pub somewhere near the Cliffs of Moher. It is a priceless experience to listen to the traditional tunes sung by an elderly Irish, supporting himself on the bar.
This piece of earth is so beautiful (I put some photographic proofs below), we need to stay here. Lets see what gigs we can arrange in the pubs of county Clare.