Some of you may remember: Strainful Train was lying in despair, looking for a meaning, like Sauron for his ring. We decided, that the best way of regaining the joy of life would be at the source of joy itself:
Egan's Bar in Liscannor. We returned to Sean's care to have another wonderful concert and subsequent excessive beer tasting. It worked, our journey had a meaning again.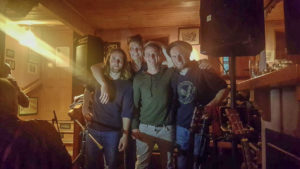 (Danke-Sean! And thanks to the landlord Patrick!) Head first we started touring again. The Roadside Tavern in Lisdoonvarna, a very original pub hosted us for the next night, we had a superb concert there. First of all because Brian, the gifted percussionist, supported us. And second because Sean was cheering from the audience.
At this point I have to mention that our beloved home and ride was left horribly deserted most of our time in Ireland. We simply never had to sleep in the van. Thanks to a remarkable Irishman called Ronan. We played in his Hotel and he provided us hostel rooms in every possible location of this world. Also in Lisdoonvarna.
The next day we also transformed Brians place to a little recording studio, to take his tight rhythm vibes with us on our album.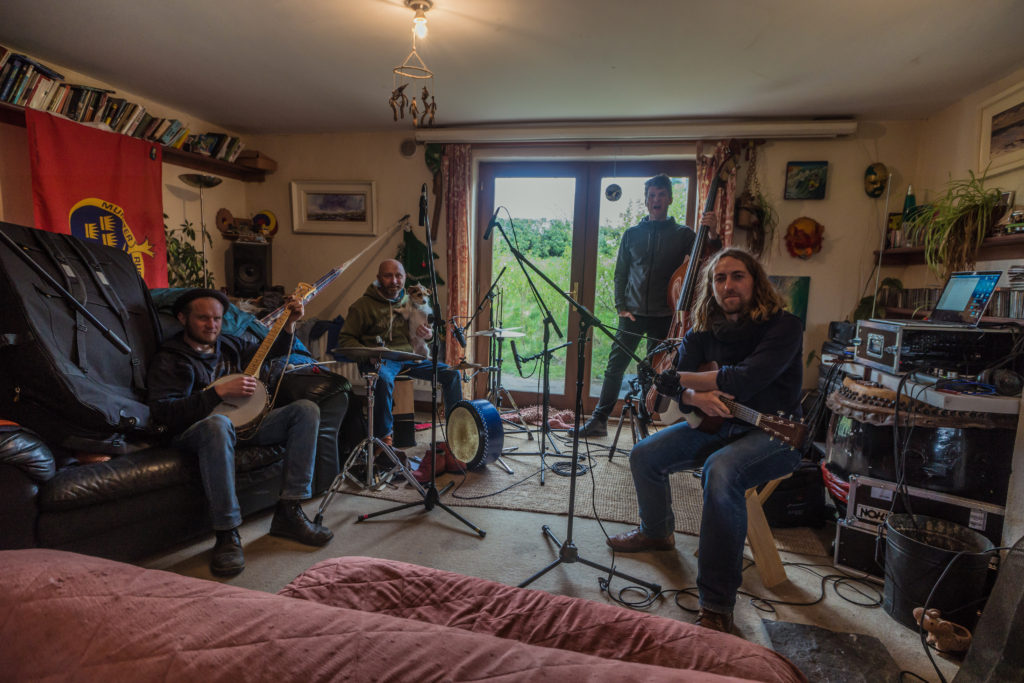 Unfortunately, the obligations of our real lives in Germany started to manifest at the horizon, so we sadly started our journey home. Therefore we had to cross the midlands again, the wretched place everybody at the west coast warned us about. Wrongfully, as we already had found out. We headed to Newbridge, where our irish adventures began. At the west coast we already had the luck to partake in several traditional pub sessions. The one we joined that night in Newbridge with Lucy and Niecy was somehow special, it was the most euphoric and chaotic one. You barely understood, what the musicians on the other side of the table were playing, but you jumped in anyways, to contribute your solo to the sound ball.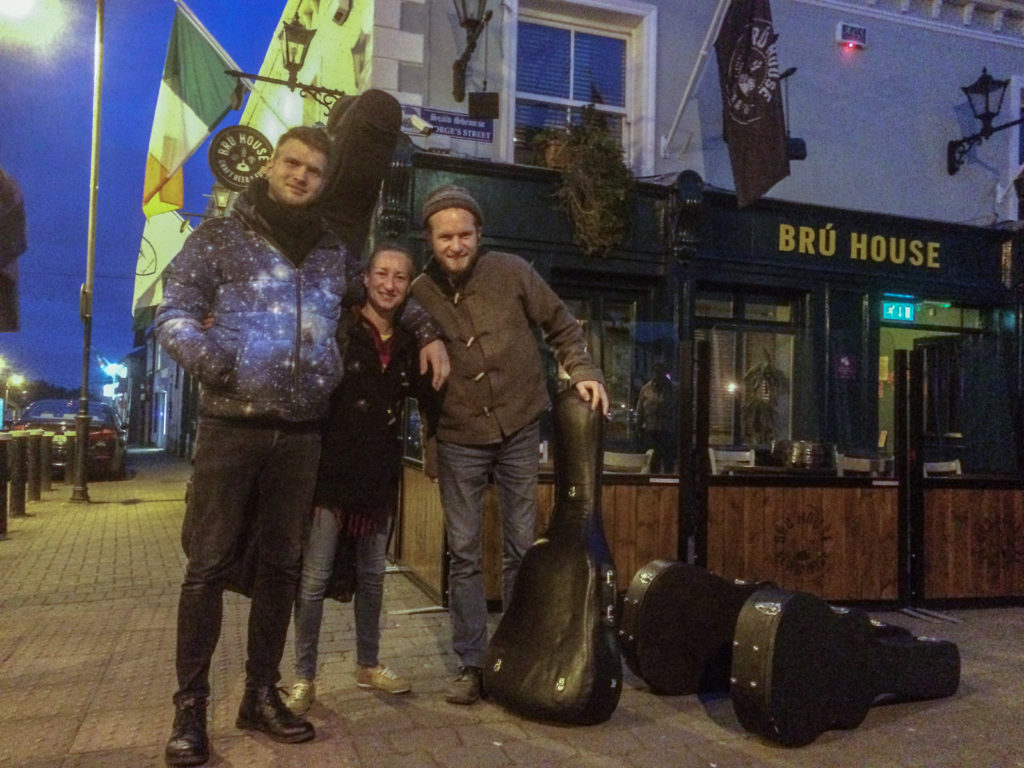 The following night should become the complete opposite. Our dear friend and supporter Deidre organized a slot us at a concert series called "Ciúnas" (irish for Silence). A nice concept, where people really only come to listen. The audience was so disciplined; you could hear a needle pin falling. That puts quite a pressure on you, when you are used to hide your little technical difficulties behind the always present bar noise. Still an awesome concert, though. The next morning at seven, our ferry to Wales was going to leave from Dublin. We drove through the night, were able to get a 2 hour nap right in front of the check in lines and arrived early and sleep-deprived in Holyhead. We weren't quite sure what to do with this full day ahead of us, so we climbed on a mountain.
It started raining on the top, we lost many good men up there. So now we were tired AND exhausted. Those were the perfect preconditions to fall into the strong arms of our friend and center of our Welsh comfort zone, Scott. Sadly we just stayed briefly, there was a concert in Bishopscastle we had to support. The venue, "the Vaults" is a prototype of a rough countryside pub, a place I wish I had in my hometown. The owner, Wayne the Viking, has an intimidating biker-appearance but a warm and soft heart for roots music. He instantly invited us to his Blues Festival next year, see you there, Wayne!
We spent the night at Rob's farm. Rob is a brilliant harmonica player and his farm is one another little paradise we encountered during our tour. Fat wool sheep are strolling around his house in the Welsh mountains, and bred sprouts are swimming in the pond at the driveway.
He and his lovely partner Ingrid made us feel so welcome there, that we stayed for another day. Your own doing!
Heavy hearted we are now leaving these beautiful islands and head for the big mainland to master the last two weeks our tour.