Here is a potentially disappointing information for all aspiring musicians: making pub music trains your liver but doesn't pay the rent. That is why the three of us also have work lives. Benni is jet-setting between London, Singapore and Poel for an investment bank, Hendrik trains the german paralympic show jumping team and Tim sells kebab. Between all these work obligations it is hard to fit extensive tours. Still, the ears of music enthusiasts have to be massaged regularly, even outside of Gemany. So our management sent us for a long weekend to Denmark. We were about to play in the Stenbohus, a busy, rough and lovable pub where conversations are held by shouting at each other and the average blood alcohol level never drops below 1.8. Concerts there always start around midnight. Due to a horribly inefficient police control that ceased the whole motorway traffic in North Germany we even arrived too late for that. Nevertheless, the gig was good and paid and the trip was worth the stress.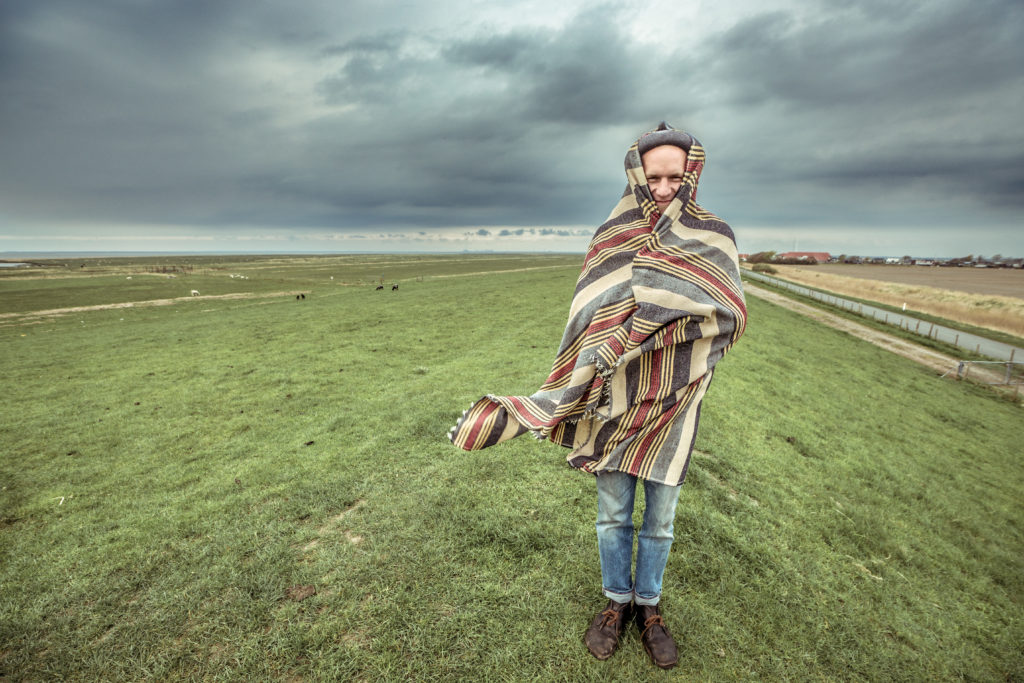 Because the Stenbohus is located in Ribe, a mind blowingly beautiful little city right behind the dike. Everything is so tiny and cute, you wouldn't be suprised meeting a Hobbit there. We stayed a bit and tried our luck with guerilla gigging. We were successful, a pub called Strygejernet and shaped like an iron gave us what we were looking for. A small stage and free beer.
On our way back, we had a stopover in Kiel. Our friend Hanna and her homies run a little cinema, with a weird but funny sustainability concept.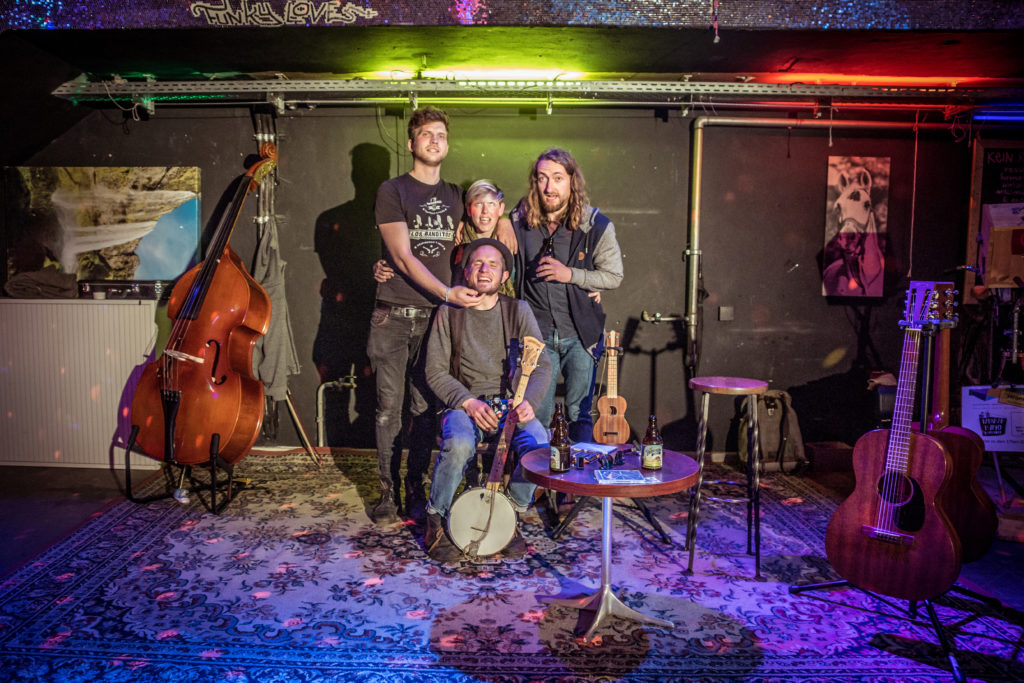 The visitors have to generate the electricity for running the film themselves. By bikes attached to generators. Give it a try and check out the "Fahrrad Kino Kombinat". Luckily, due to Bennis strict zero-footprint philosophy and since we kicked out the dubstep DJ, the Strainful Train runs completely without electricity. So the bikes where put away and some cosy sofas were set up for a remarkable session. Thanks, Hanna, for this brilliant evening!
Next stop: Café Miluh, Klütz. We were booked and announced as a dance-music-band. And I have to admit, it is quite a challenge to dance to a full set of roots folk-blues. Nevertheless, the night was a full success and the second occasion, where a bar ran out of beer during one of our concerts.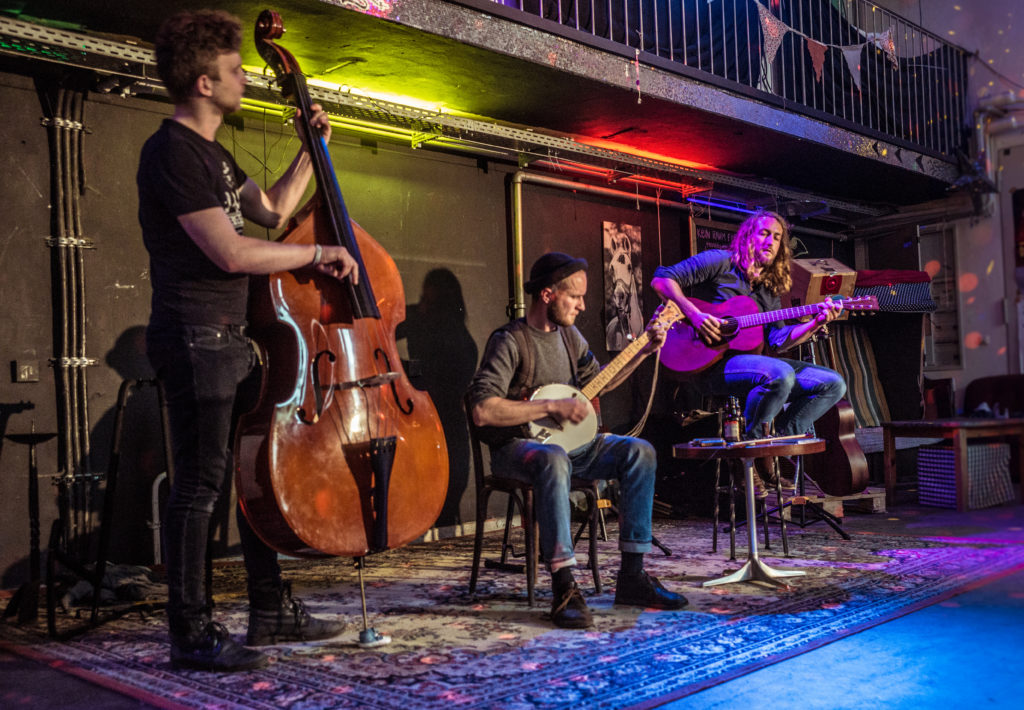 Our special thanks goes out to the three hilarious songwriters Boris, Dirk and Roland who invited us afterwards to midnight-jam-recording for their own little pirated radiostation. I'll find out the frequency and the airing time, stay tuned!