We had an appointment in Rouen, France. Le Saxo is a pub that shares the level of coziness with many Irish pubs we've seen on our travels. The owner, Patrice, was eager to prove the superiority of the french art of cooking and hospitality.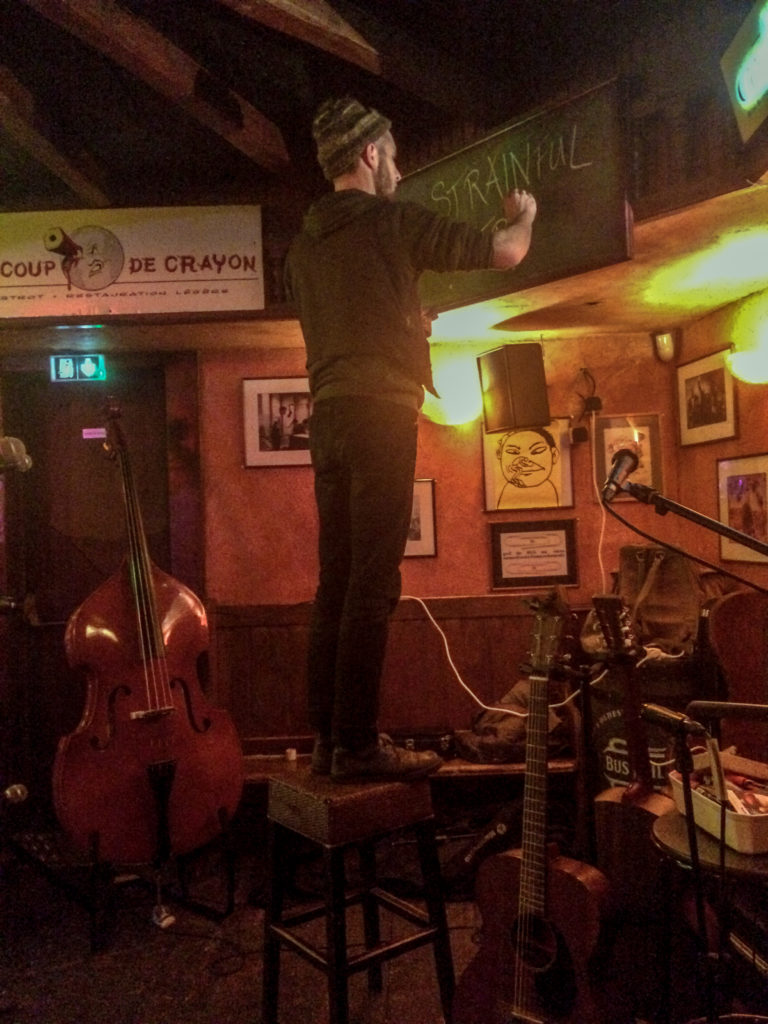 He did'nt fail. The whole band now officially counts as Neufchâtel-cheese-addicted. Endless wines, beers, some strange Schnaps and a concert later we left Le Saxo and headed to Elbeuf, the home town of our french patron, the initiator of the whole tour. I cannot praise this man enough: Stéphane. He has a Sean-like sense of generosity. We met Stéphane on our last tour in a rough pub somewhere in England. He barely knew us but invited us to have some gigs in France. After two days we referred to him as our tour manager. And like on a professionally organized tour, he even granted us with professionally organized concerts.  The whole thing, with a stage, technician, advertisements
throughout the city and an audience that came just to listen to our music. We even have prove, it was all recorded. And on top of all that: one of the venues was a boat. 'Nuff said.
As a proper finale of the tour, we found ourselves on stage together with Stéphane's Band, the High Lonesomes, and the Folk Revue at a Christmas Folk Party Concert.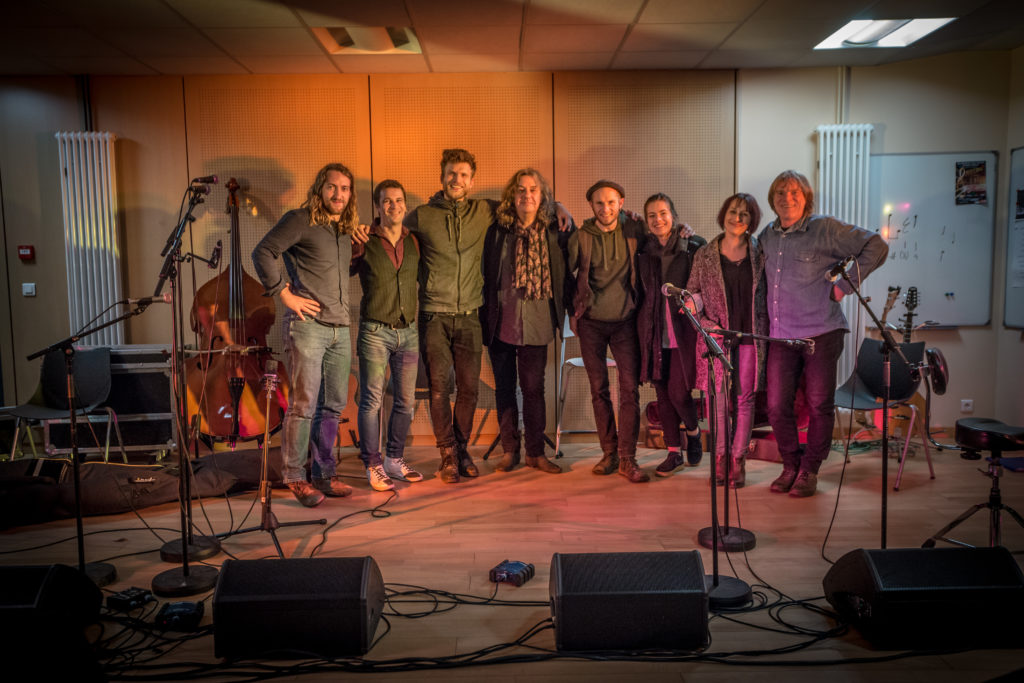 The venue was as good as sold out and the audience was so disciplined, you could have heard a needle pin falling. Unfortunately, we weren't able to celebrate all this properly, since we had a 16hrs drive back home ahead of us. So we stuffed our pockets with Neufchâtel and Energy Drinks and said our farewells to this beautiful country and the musically rich year of 2017.